Sep 8th Thu
Today the school finished at 1;00!! Every Thursday is minimam day!! We usually have 54 minutes class but today was 37 minutes!! (kono hanpana jikan imi wakannai yone- yasumijikan wa 8 fun de, mo- mecyakucya...naji ni jyugyou hajimarunoka kami minaito wakkannai-XD)Afterschool I went to shopping with 3 German friends:) We wire dress just fir fun >v< We were in the mall for 4hours but it wasn't enough. I ate teriyaki chicken on rice for lunch at Japanese food store in food cort in mall. I didn't buy anything for me but for Shiho! I missed her birthday...soooo sorry..
HAPPY BIRTHDAY TO SHIHO!!!
Shiho wo shitteru hitomo shiranai hitomo happybirthday tte yutte agete!!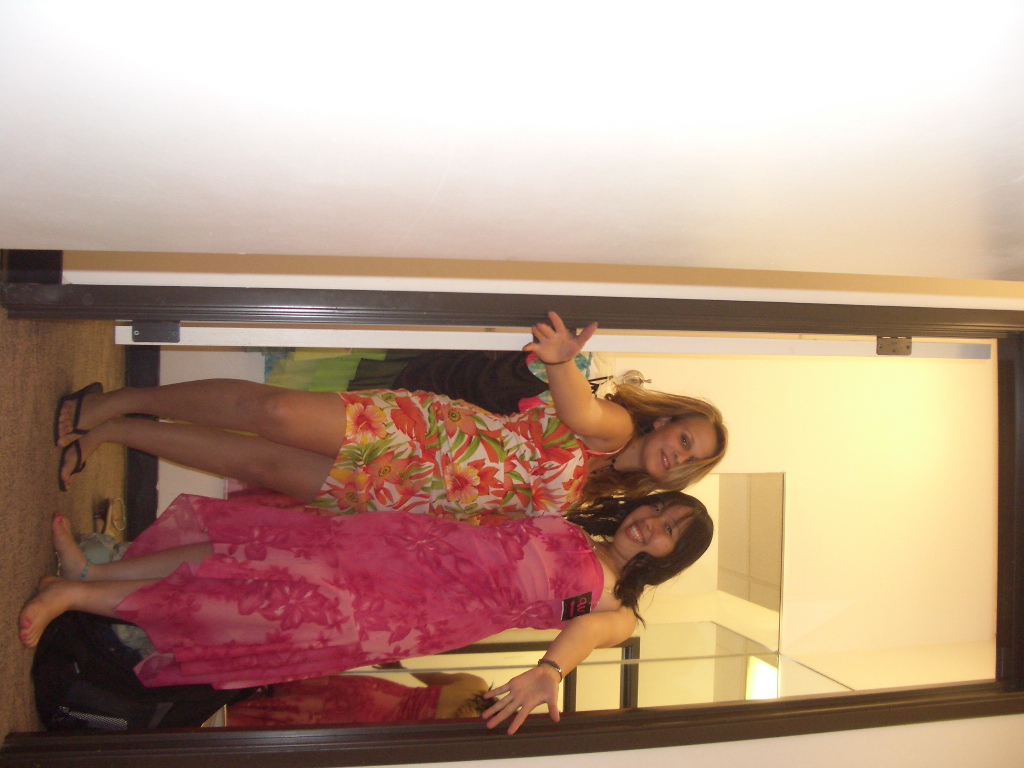 hidarikara Larissa, Simone, Ayaka, Anne